Kendrick

High School




Class Of 1970
KHS Class of 1970 50th Reunion!


Save the date, Cherokees;

this is the BIG one!
Remember This?....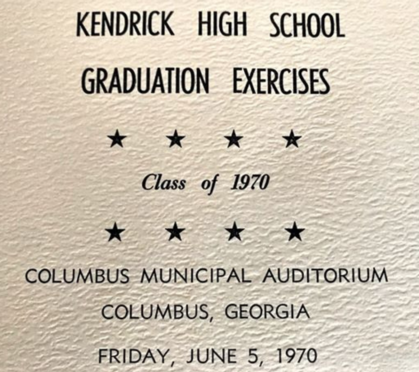 It seems like an omen - the 50th reunion of the first graduating class of KHS will be exactly 50 years from the date of our graduation!
JUNE 5 - 6, 2020. Mark your calendars to keep this weekend open so we can have a huge turnout! Grads from classes of '71, '72 and '73, will be more than welcome to join the festivities!
See available details on our Reunion Information Page. More to follow!
---
WEBSITE DONATIONS
SUCCESS!! We have received enough from several of our generous classmates to secure the website for another 10 Years to February 06, 2027!! If any "extra" donations are received they will be sent to the committee to either be sent back or used for our 50th reunion. Thanks again to all those classmates that helped us with this.

Welcome to the Kendrick High Class Of 1970 web site!

If you are a KHS Class of 1970 Alumni, Please go to "Classmates Profiles" and Enter your information. If you are not on the class list, email us at the "contact us" link. If you want to keep your information private or need help entering it, please contact the website administrator.
Keep checking the site for upcoming events / get-togethers. Be sure to visit the chat room and forums often to keep in touch and let us know how you are doing.
Also...If you have any information (no matter how obscure) that might help us locate missing classmates, please contact the site administrator.